OUR MISSION: BE THE ONE AND ONLY 100% OLIVE CONCEPT AVAILABLE FOR EVERYONE
THE PIONFER OF THE MEDITERRANEAN DIET FOR YOUR SKIN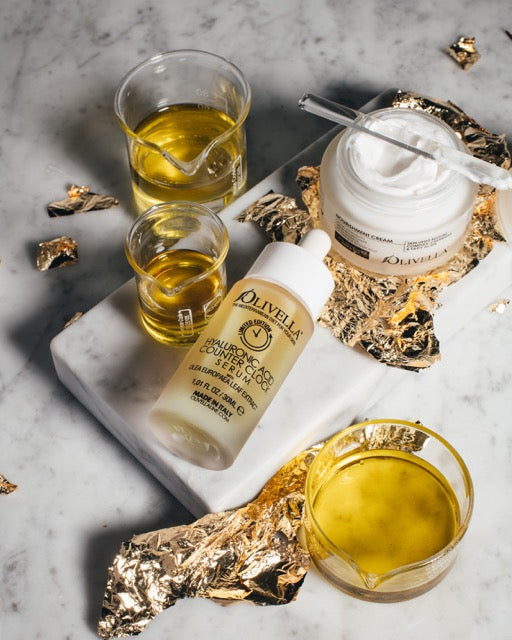 Olivella® Manufacturing Technology is the result of experience that has been handed down by three generations of expertise in the production, selection, refining and marketing of the best Olive Oils & Fatty Acids by Umbria Olii International SPA. The Olivella® line is covered by innovative patents that preserve the natural anti-aging and antioxidant properties of olive oil.

Olivella® Soaps & Detergents line acts as a green substitute in the beauty industry by eliminating Palm Oil & Animal by-products while delivering the same level of quality in product development.

Olivella® Skincare line was developed around one main ingredient: Ultra Purified Virgin Olive Oil.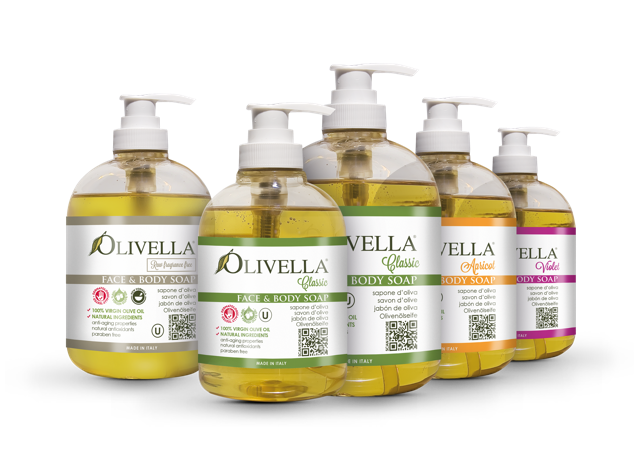 Main benefits of Ultra Purified Virgin Olive Oil for topical use:
The quality & quantity of long chain unsaturated fatty acids typical of the composition of olive oil are very similar to the lipids of our cells. Olivella® Ultra Purified Virgin Olive Oil base adapts perfectly to the hydrolipidic layer of all types of skin, from the face to the body, even in the most delicate areas.
01
OLIVELLA® GO GREEN

Tracking the environmental impact of creating Olivella products is key to our business. We work alongside our suppliers and manufacturers to determine the best methods for improving the water, energy and material efficiency of our manufacturing.
02
WATER SOURCES

Our effort to reduce the quantity of water we use in the manufacturing process, achieves the goal of using only the amount needed for our product. Olivella® is happy to share that we have zero water waste in our factory.
03
ENERGY SOURCES

Our energy sources include solar, hydro, coal and gas. We make sure to offset our carbon emissions but more importantly we are committed to reduce and be more efficient in all the energy consumptions.