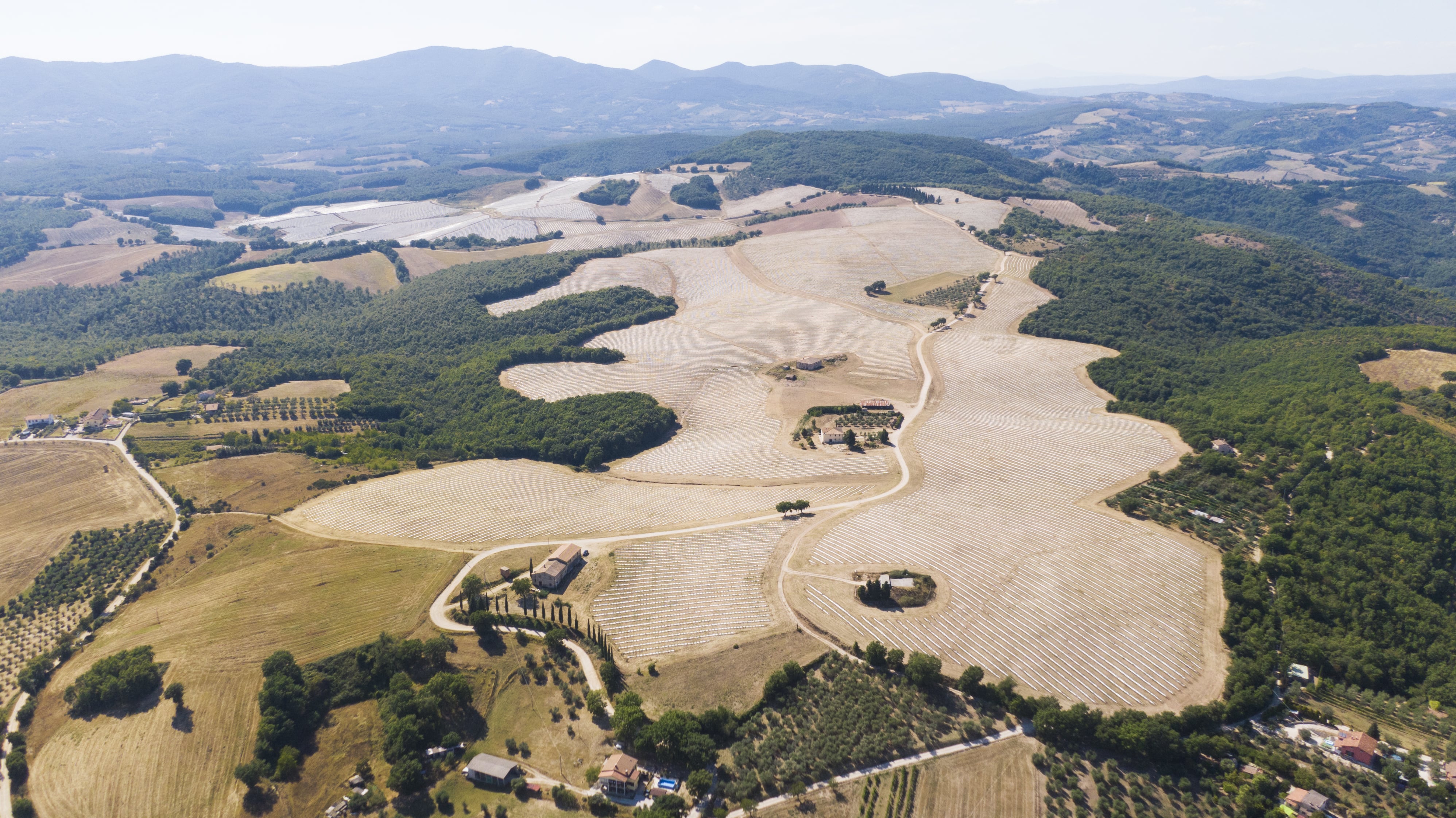 500,000 Olive Trees & 20 km of Flowers
The corporate group, in which Olivella is a part of, is committed to creating the largest organic olive grove in Italy, right at the center of the green heart of the country: the region of Umbria.

From these green lands, we are creating the highest level of Italian Organic Extra Virgin Olive Oil. The trees are planted on the gentle Umbrian hills on an area of ​​580 hectares (1,433 acres), with particular attention to the rules of sustainability.

With the planting of 500,000 trees, the group is aiming for a decrease in CO2 levels in favor of the environment and an important re-evaluation of the territory in both economic and social terms.

The positive impact of this new venture will connect every aspect of our supply chain.
20 KM OF FLOWERS
In an agricultural context, the project also includes the planting of flowers and medicinal herbs around the perimeter of the organic olive grove. A wide variety of flowers, from lavender to helichrysum will go along and give color to the perimeter of the olive groves for over 20 km.

The goal is not only to produce excellent Essential Oils but also to promote pollination.

Millions of flowers are in fact the perfect habitat for bees; 70% of the bee colonies in the world are disappearing, climate change and the use of chemicals in crops are among the main causes.

Olivella's mission is to continue to create natural and eco-sustainable products taking into account everything from the raw materials used to make our products to the unique formulations.

The Mediterranean Diet for the Skin starts from the Earth.