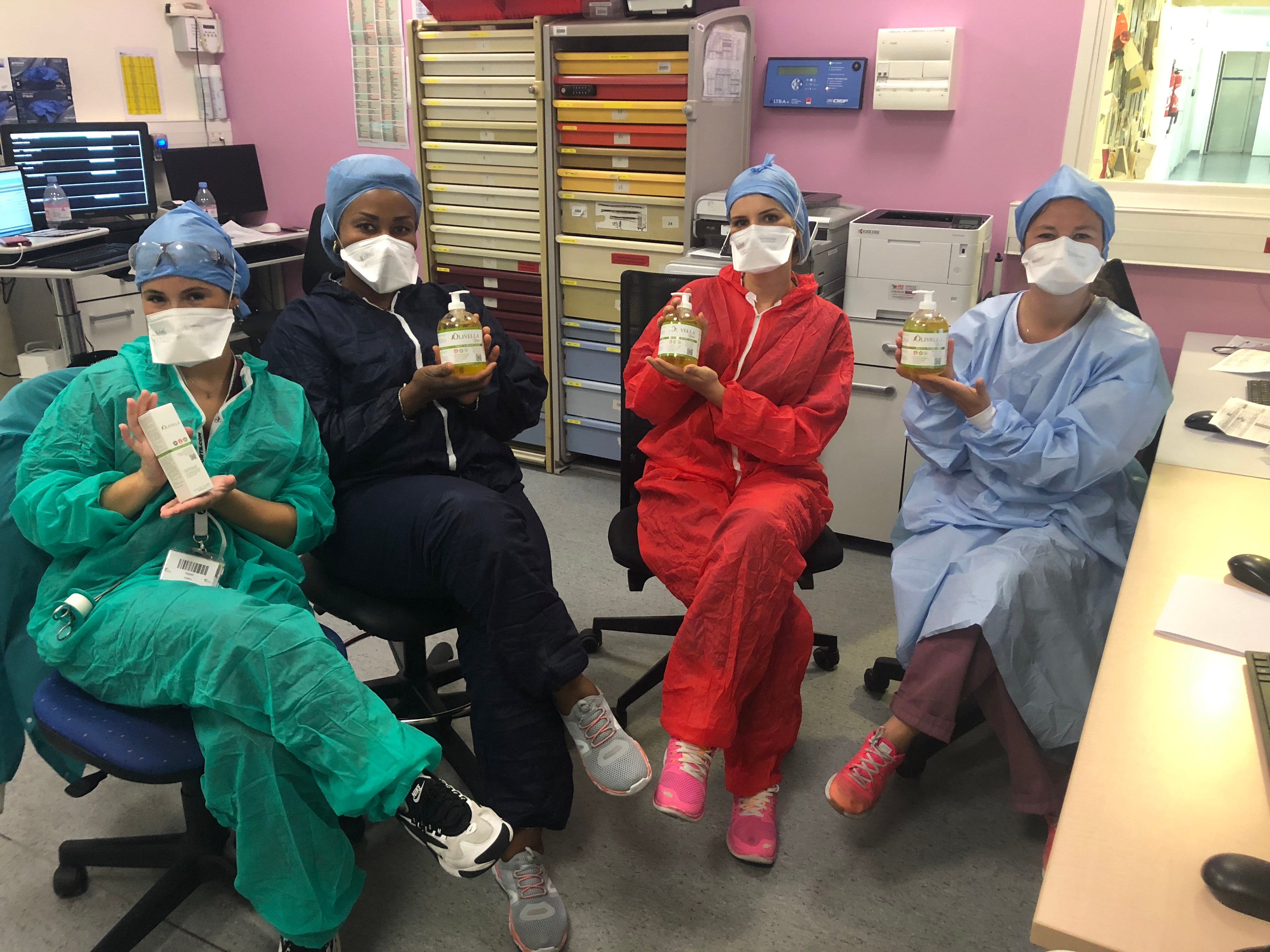 Supporting Our Frontline Workers
Everyone at Olivella has great appreciation for all of our customers loyal support during the Covid pandemic.
Thanks to your orders we were able to donate soaps to Health Care workers across USA, Italy, and France.
After 15 years of producing soaps and skin care we wanted to make a product that shows our deep gratitude by developing a rinse free cleansing gel that contains 62% alcohol* and the soothing effects of olive leaf to help protect and moisturize the hands.
The result is the Instant Hand Cleansing Gel, a transparent gel to sanitize hands, made with 99,5% natural ingredients.
With this message we wanted to Thank You for your support and a special thank you to all of the doctors, nurses, hospital staff and everyone out there fighting this worldwide crisis everyday. We are extremely humbled to have been able to provide our Olivella products.
Thank you
-The Olivella Team-
* CDC suggests to use an alcohol-based hand sanitizer that contains at least 60% alcohol.