For healthy skin and strong,  nourished hair, from roots to ends
The Olivella® Olive Oil Shower & Hair Care Set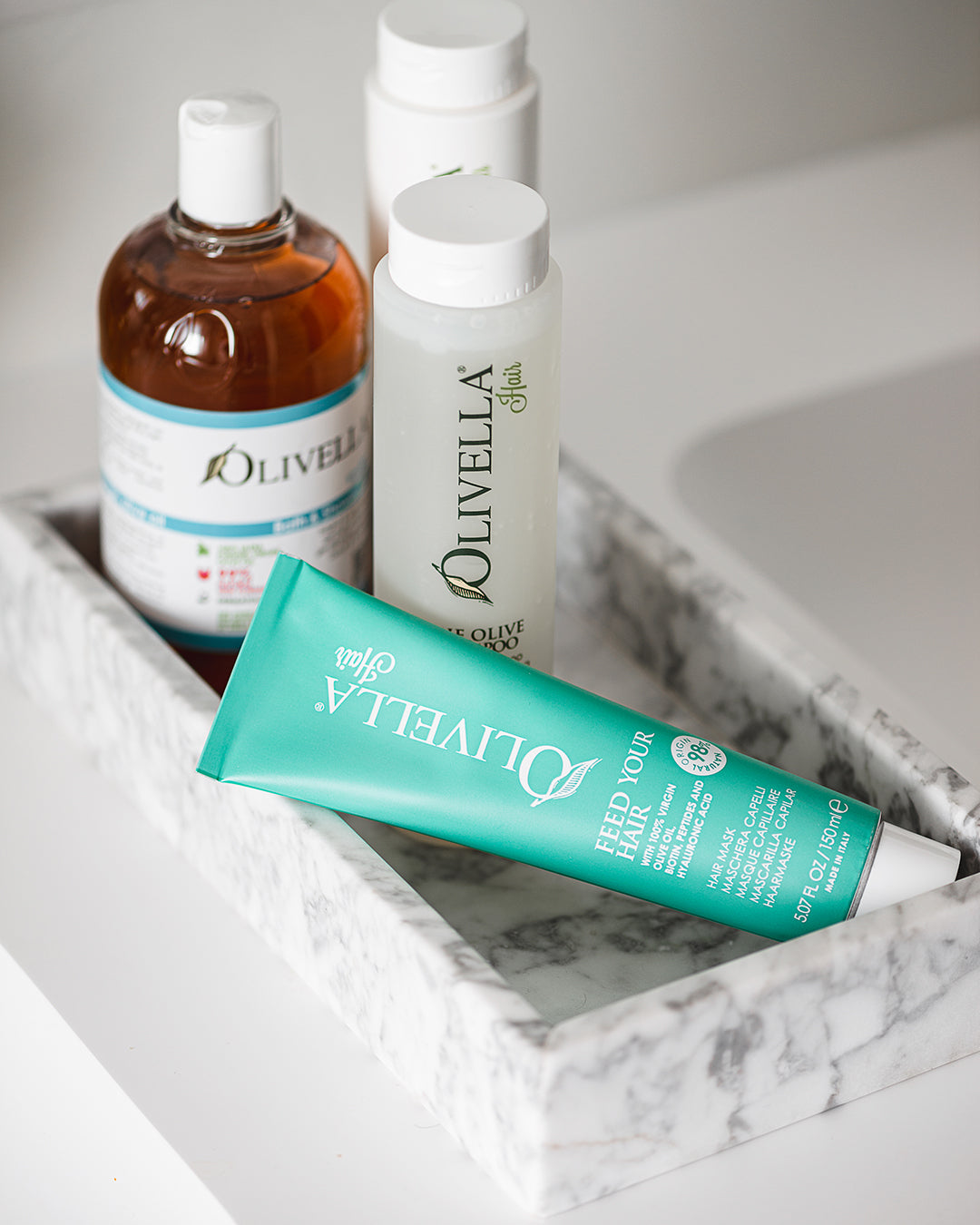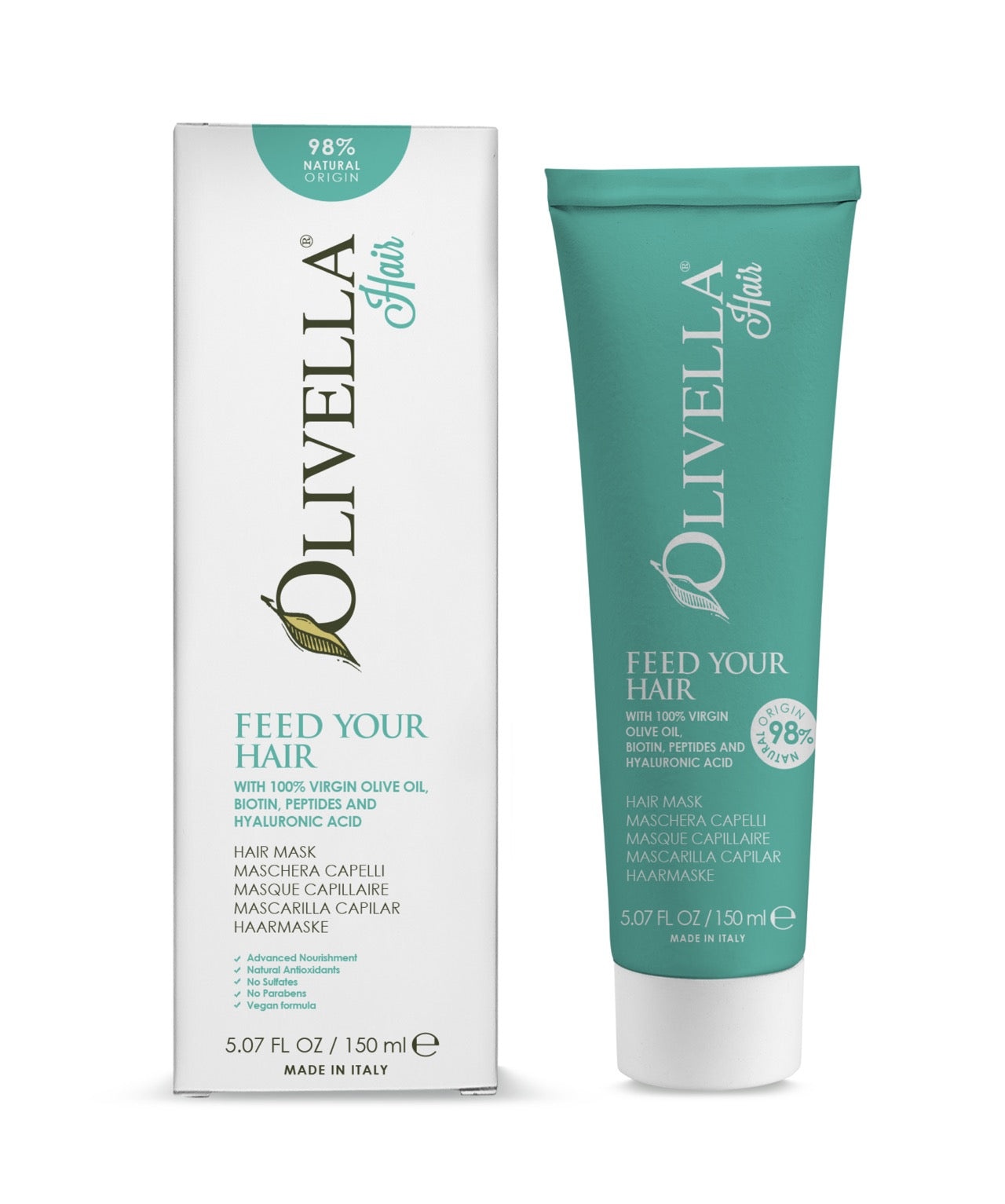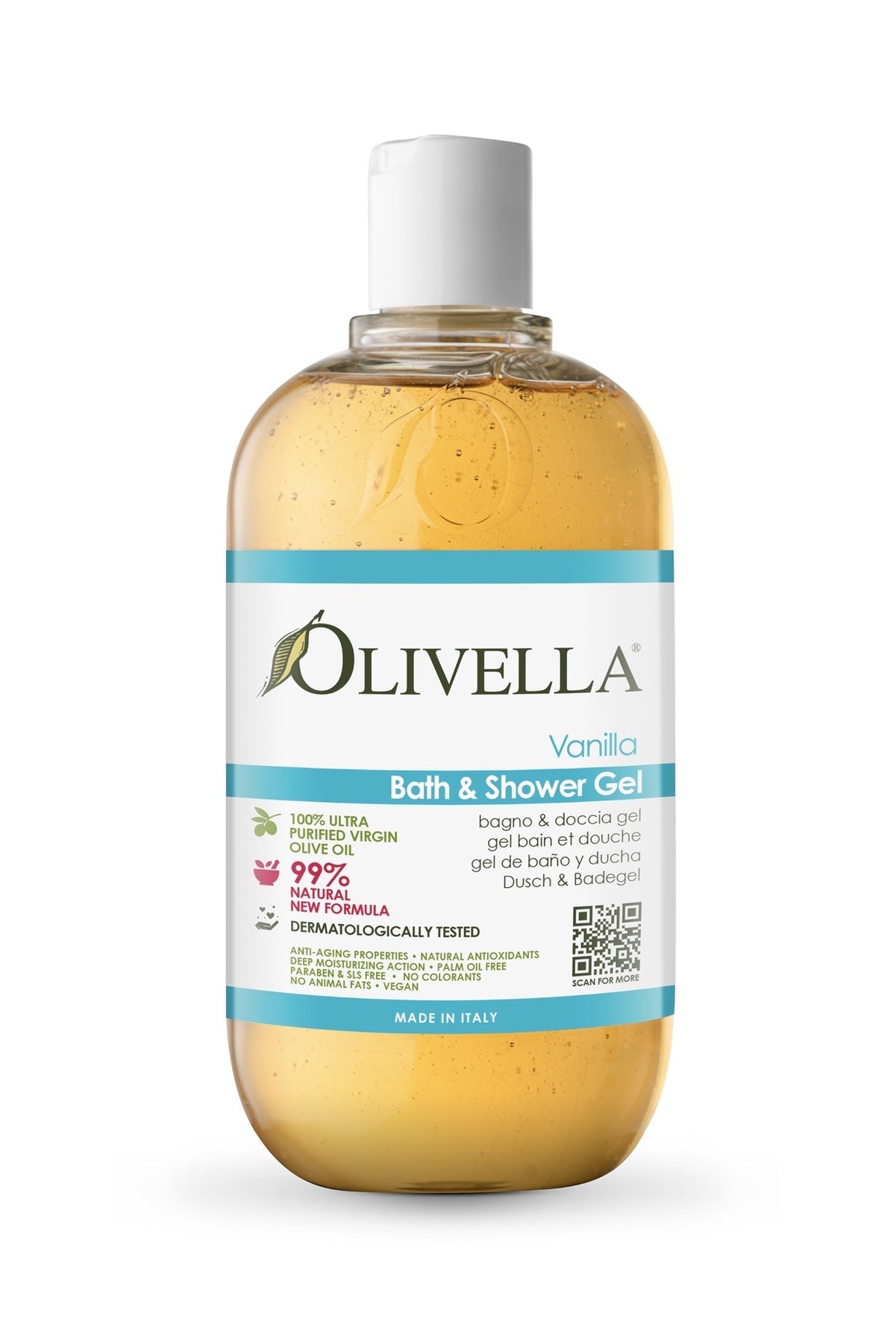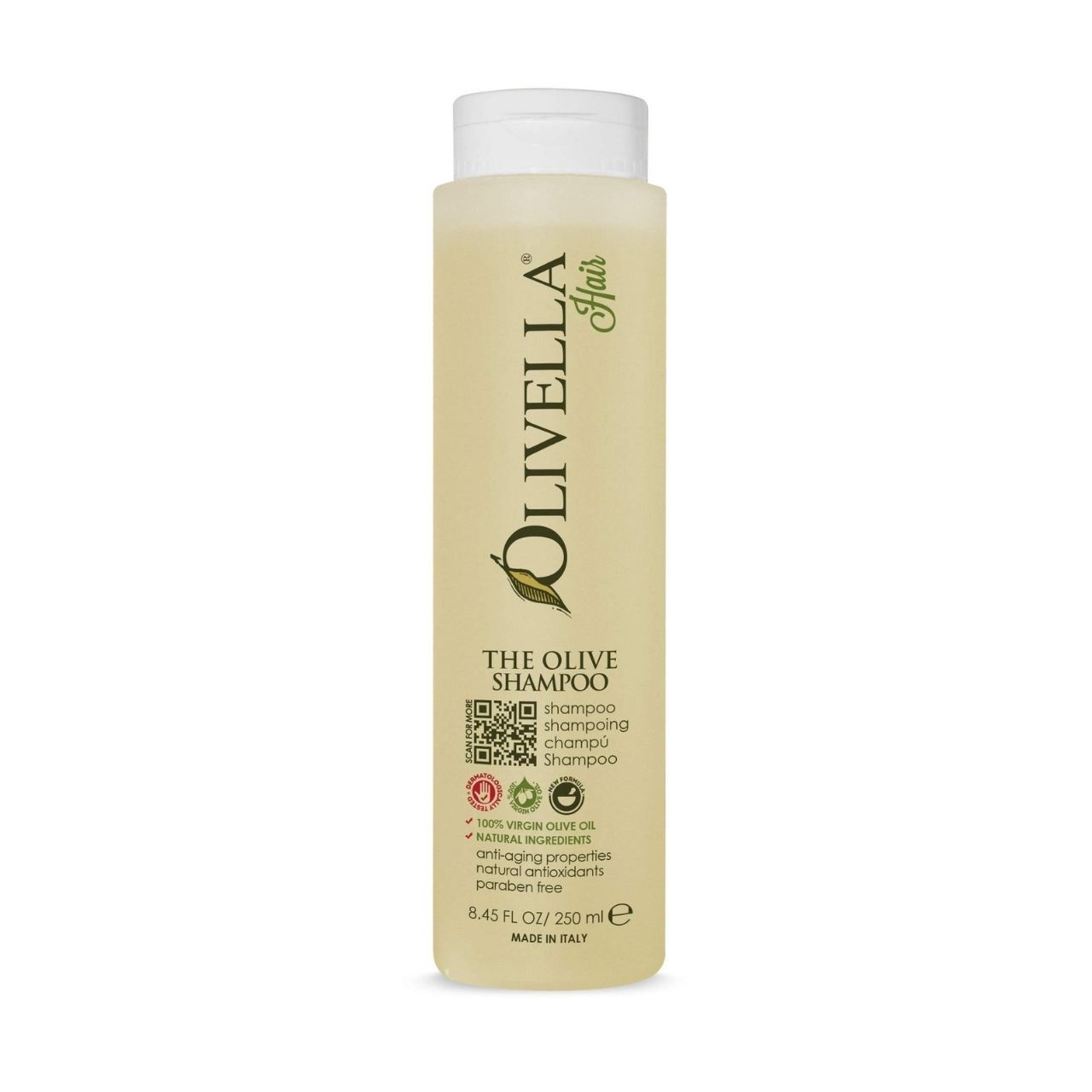 The Olivella® Olive Oil Shower & Hair Care Set - for healthy skin and strong,  nourished hair, from roots to ends.
A selection of best-selling products based on 100% ultra-purified virgin olive oil that is impossible to resist.
The kit contains:
Feed Your Hair, nourishing and strengthening hair mask 150 ml: - can also be used without rinsing, a leave-in conditioner rich in principles that deeply nourish the hair. Contains Biotin, oligopeptides, and hyaluronic acid - an olive oil hair mask to make hair visibly stronger, longer, and healthier.


Vanilla Bath & Shower Gel 500 ml: Shower gel made exclusively with saponified virgin olive oil, rich in vegetable glycerin to cleanse the skin without irritating it.


Olive Oil Shampoo 250ml: Perfect for frequent washing and brittle hair, free of SLS and no added dyes.


Conditioner with olive oil 250 ml: Rich in panthenol, it gives shine and helps to detangle the hair without weighing the hair down.